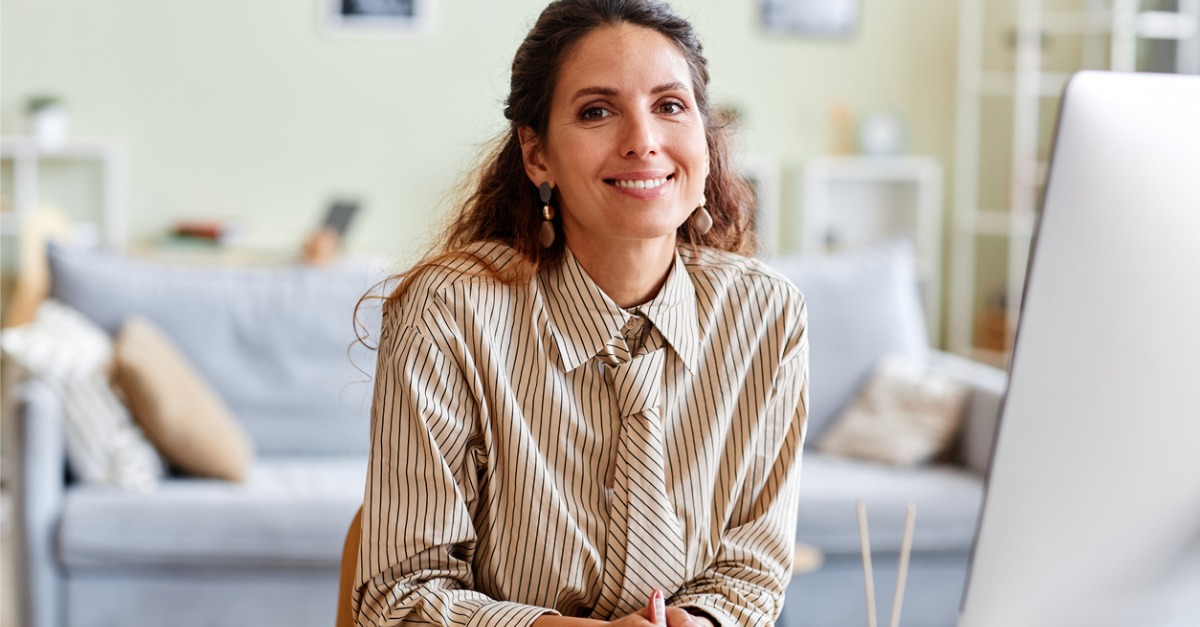 Routine Wellness Check-Ups for Women
May 18, 2023
As we move through adulthood, routine wellness exams become increasingly important. Everyone should see their doctor for regular checkups, but each patient population faces different health risks. Here's a look into why routine wellness visits matter for women.
The Importance of Women's Wellness Visits
Routine wellness visits allow women and their providers to take a preventive approach to healthcare, looking for early warning signs of issues, and addressing them as they arise. Doctors can recommend vaccines to prevent serious illnesses, or screenings based on your unique risk profile. These preventive activities help promote better overall health outcomes. Wellness visits also give women opportunities to discuss health changes and wellness goals with their doctors at different stages of life.
Which Health Factors Are Covered at Women's Check-Ups?
Your primary care physician may oversee some aspects of your routine check-ups. For others, they may recommend seeing a specialist such as a gynecologist. No matter who provides the care, these are certain health specifics you can expect your doctor to address at your routine women's wellness visits.
Cholesterol: Controlling your cholesterol levels is important for reducing your risk of heart disease, the leading cause of death in the U.S. It's never too early to start having your cholesterol checked. If your doctor is concerned about your levels, they can recommend treatment options or lifestyle changes, such as dietary modifications.
Blood Sugar: Having high blood sugar levels is linked to a number of health issues, including diabetes. Most people should start having their blood sugar tested regularly by age 35.
Blood Pressure: Blood pressure is another factor that's important for your heart and overall health. Oftentimes, medical visits begin with blood pressure readings as part of collecting your vital signs. If yours is high, your doctor can advise strategies to get it to a healthier level.
Reproductive Health: Women often see their gynecologists for reproductive health screenings, such as a Pap smear, which can detect warning signs of cervical cancer. These specialists can also oversee other aspects of women's reproductive health, including prevention of sexually transmitted infections and birth control.
Breast Health: Your doctor can advise you when to begin breast cancer screenings through advanced imaging known as mammography. Morgan Medical Center follows the American College of Radiation guidelines, which call for annual mammograms beginning at the age of 40.
Bone Health: Women face a higher risk for osteoporosis, which typically develops shortly before menopause. This condition increases the risk of bone fractures, and while there's no cure, detecting and controlling it early can help decrease this risk of damage.
Colon Health: Colon cancer is on the rise, and screening recommendations have been adjusted to reflect that trend. Now, women as young as 45 may be advised to get screened for colon cancer.
Other Health Factors: Routine wellness visits present the perfect opportunity to discuss any health concerns with your physician. For instance, if you have a family history of cancer, they may suggest a more aggressive screening schedule and discuss cancer prevention strategies with you. These visits are also ideal for discussing mental health concerns or changes, addressing habits such as smoking or substance use, and getting reminders about other aspects of preventive care, such as vision, dental, and skin health.
For comprehensive and compassionate health care for women at all stages of life, turn to Morgan Medical Center. Our team is comprised of both primary care providers and specialists, including women's health professionals and surgeons. Schedule an appointment by calling (706) 438-1276.