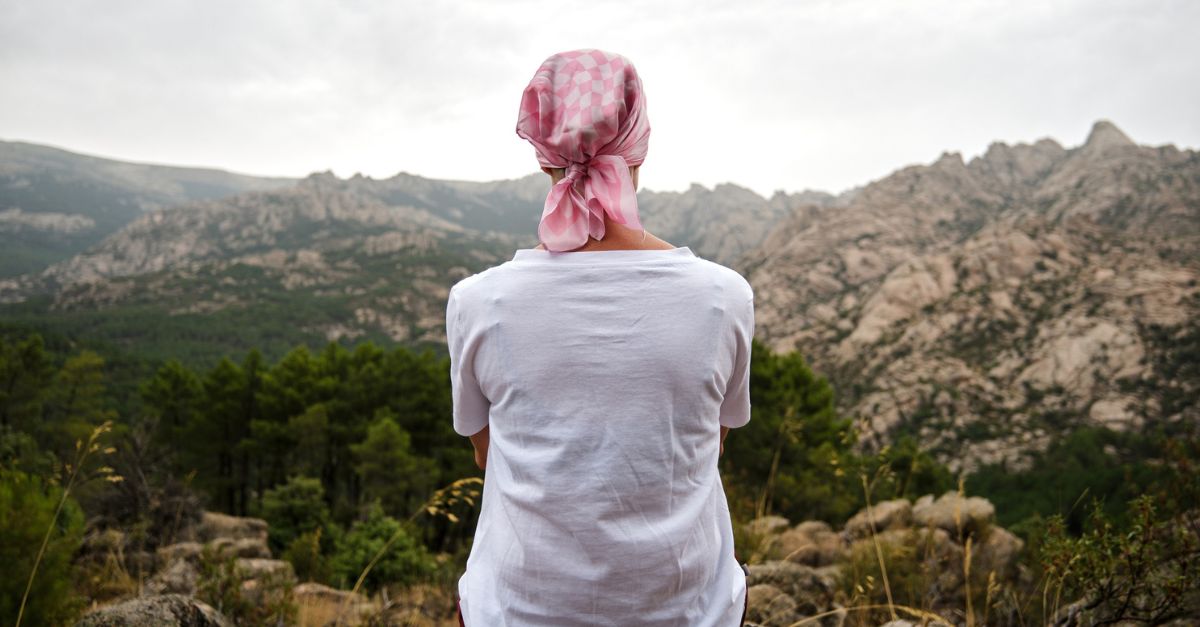 Catching Breast Cancer in Time: A Mammogram Miracle
October 27, 2022
Breast cancer screenings and mammograms remain essential in the fight against breast cancer. Sabrina Hodges, the patient financial services manager at Morgan Medical Center, strongly agrees thanks to her own personal experience.
In early 2019, Morgan Medical Center needed to get its state-of-the-art 3D mammogram machines certified in order to serve patients. This required some preliminary testing, and Hodges was recruited by co-workers to be a test subject.
Morgan Medical Center uses the American College of Radiology (ACR) guidelines for women and mammograms, which suggests getting them annually, beginning at age 40. According to the ACR, one in six breast cancers occurs in women in their 40s.
"I had just turned 40," Hodges recalls, "and I wound up being an ideal candidate. I was healthy with no history of breast cancer or anything. So I said, 'Sign me up.'"
A mammogram is a noninvasive X-ray and the only test shown to reduce breast cancer deaths. Hodges says the Morgan Medical Center mammographer described their 3D mammogram as a CT scan of the breast. It creates a highly detailed, 3D composite picture.
The detail in Hodges' mammogram, however, revealed something her providers deemed suspicious. Ultrasounds and a needle biopsy at Morgan Medical Center followed. Soon after, Hodges received  the diagnosis most women fear: breast cancer.
"Of course, I was shocked and scared to receive a cancer diagnosis at my age," she explains. "Initially you don't know how bad it is going to be or what you are going to have to face."
However, the diagnosis had its own silver lining. Mammograms can detect cancer early, before it can be felt, and when it's most treatable. This increases the likelihood of survival and can help avoid more extensive treatment.
"The positive thing was the tumor was very small," Hodges says. "Thankfully, they found it before it had spread elsewhere. So they were able to catch it early, and it was only because of the 3D mammogram. I was told that's the only way they were able to see something that small."
Hodges eventually received a lumpectomy and 16 radiation treatments at outside facilities. "As I underwent each test, procedure, and treatment, I continued to trust God," she says. "Also, my mom was battling cancer at the time, so I had her to love and support me through all the unknowns."
Today, Hodges is cancer free and receives routine mammograms at Morgan Medical Center. Catching her cancer in time was a miracle, she says.
"If I wouldn't have volunteered for the mammogram, I wouldn't have known anything was wrong," Hodges explains. "It could have been a year or two down the road before I would've received a diagnosis. By then it could have spread to my lymph nodes and been much worse."
As a result, she continues sharing her story with others in order to emphasize the importance of the procedure. "I hope my story can be a good example for people who are turning 40 and thinking there's no need to rush and get a mammogram," she says. "I strongly encourage women to get checked out and to make sure they're doing it regularly."