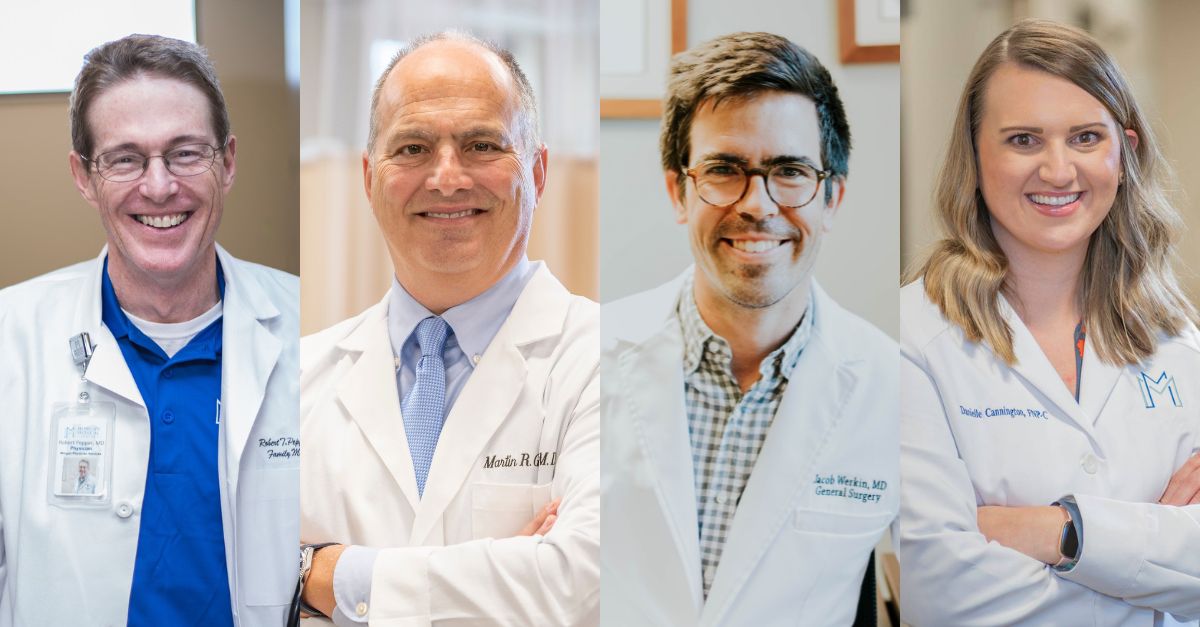 Morgan Medical Center Now Offering Expanded Physician Services Within Hospital Environment
July 10, 2023
Morgan County's state-of-the-art community hospital conveniently features family medicine, women's health, and general surgery on-site.
Morgan Medical Center—Morgan County's acclaimed state-of-the-art community hospital—is now offering expanded physician services on-site. Family medicine, women's health, and general surgery are available on the second floor of the hospital, providing a higher level of patient experience.
Morgan Medical Center's physician services bring convenient healthcare access to patients. Additionally, patients can choose Morgan Medical Center with confidence knowing that these on-site services give the staff the ability to coordinate care across all hospital departments and transfer information more smoothly. This type of exceptional communication builds stronger relationships between the patients and physicians, resulting in optimum care.
"Our mission is to be a patient-focused center of excellence," says Stephanie Lunt, the Director of Operations of Morgan Medical Center's Outpatient Clinics. "Having these physician services steps away from the rest of the hospital allows us to achieve that goal. We want our continuum of care to foster trust among the community, giving them a place where they feel they belong."
Morgan Medical Center's physician services are available Mondays-Fridays and feature:
Family Medicine: Personalized care for the entire family ranges from annual physicals and flu shots to treating more serious aches and pains. Immunizations, management of chronic illness, EKG and laboratory testing, and more much are available. Family medicine is led by Dr. Robert Pepper.
Women's Health: Providers deliver individualized, compassionate care to women through all stages of life. Women's Health provides a full spectrum of patient-centered care from adolescent gynecology to menopause management. Annual exams, contraception, and cancer screenings are among the additional offerings. Women's health is led by Dr. Martin Gallo.
General Surgery: This department provides inpatient and outpatient surgical services to diagnose and treat a wide range of diseases and disorders, including appendectomies, gallbladder and hemorrhoid removals, breast biopsies, mastectomies, and lumpectomies, hernia repairs, diagnostic upper endoscopy, screening and diagnostic colonoscopy, and more. General surgery is led by Dr. Jacob Werkin.
Morgan Medical Center's physician services is categorized as a hospital-based outpatient clinic. This only benefits the patient as the department is subject to additional strict quality and safety standards monitored by the Joint Commission.
"At the end of the day, it's the patients who benefit most," Lunt explains. "And it's a privilege to be able to incorporate physician services and provide such a well-rounded critical access hospital to the people of Morgan County and beyond."
To learn more about Morgan Medical Center's physician services and hospital-based outpatient clinic FAQs, visit: MorganMedical.org.