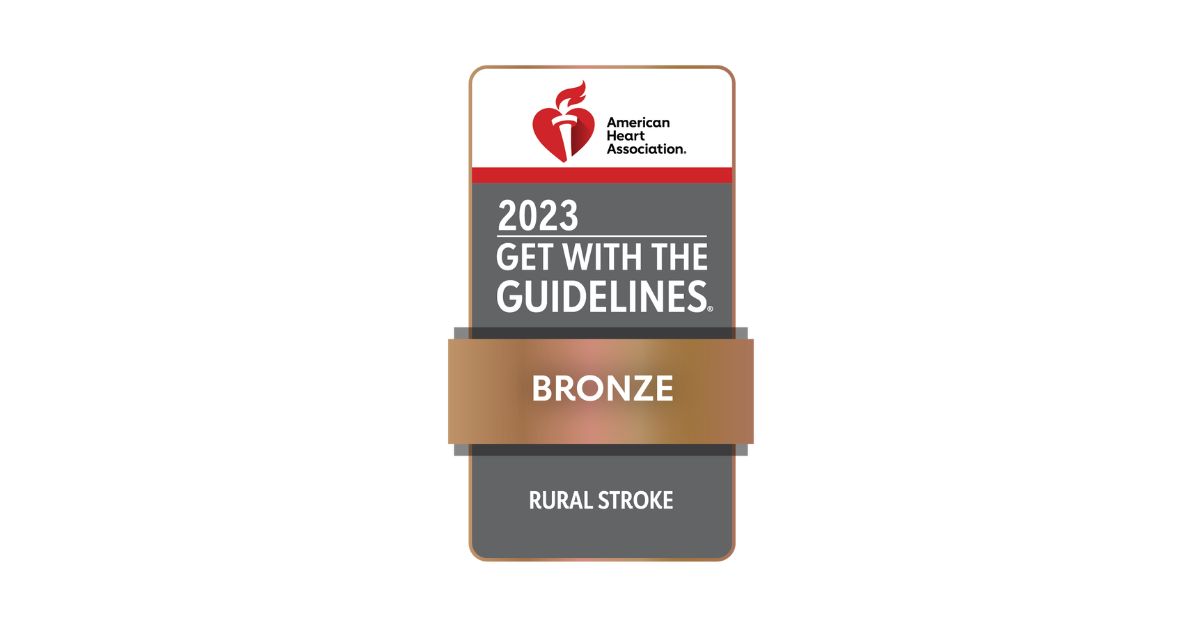 Morgan Medical Center Awarded for Efforts to Improve Rural Stroke Care
August 29, 2023
Morgan County's community hospital receives the American Heart Association's Get With The Guidelines® – Stroke Rural Recognition Bronze award recognizing efforts to address the unique health needs of rural communities
Morgan Medical Center — Morgan County's acclaimed state-of-the-art community hospital — recently received the American Heart Association's Get With The Guidelines® – Stroke Rural Recognition Bronze award. The honor recognizes Morgan Medical Center's efforts to optimize stroke care and eliminate rural healthcare outcome disparities.
The award allows Morgan Medical Center stroke patients to choose the hospital with confidence knowing they will be receiving care that follows the latest science-based guidelines.
"We are proud that our team at Morgan Medical Center is being recognized for the important work we do every day to improve the lives of people in Morgan County and beyond who are affected by stroke, giving them the best possible chance of recovery and survival," says Morgan Medical Center CEO Ralph A. Castillo, CPA. "We're grateful to see our stroke treatments, including the successful swing bed program, save and change the lives of our patients."
Morgan Medical Center is an active participant in a remote stroke evaluation program with Augusta University Medical Center in Augusta. This collaboration assists the Morgan Medical Center staff when diagnosing a stroke and determining the best course of action.
American Heart Association's Get With The Guidelines® – Stroke Rural Recognition Bronze award honors the hospital for its efforts toward acute stroke care excellence demonstrated by various factors. These factors include composite score compliance to guideline-directed care for intravenous thrombolytic therapy, timely hospital inter-facility transfer, dysphagia screening, symptom timeline and deficit assessment documentation, emergency medical services communication, brain imaging, and stroke expert consultation.
"This achievement is a testament to our team's commitment to stroke care excellence," Castillo says. "While we're extremely thankful for and humbled by this recognition, the true award can be seen in our patient outcomes. We have stroke patients, who are wheeled in on a stretcher, and they walk out of the hospital. You can't get any more rewarding than that."
To learn more about Morgan Medical Center's stroke services visit: MorganMedical.org.