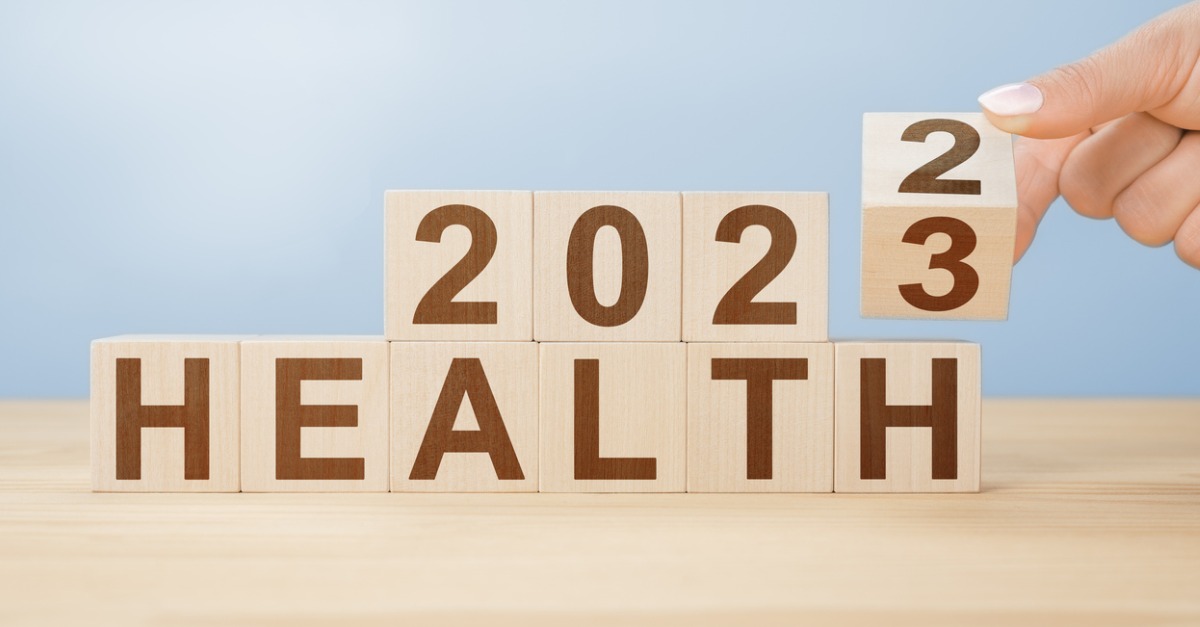 Healthy Habits for 2023
January 12, 2023
The new year is the perfect time to reevaluate your wellness goals and adjust your approach to improved health. Here are reminders of how you can prioritize your wellness for 2023 and beyond.
Increase Your Vegetable Intake
When new year resolutions come around, many people add losing weight to the top of their list. There are several benefits to obtaining and maintaining a healthy weight, and one way to ensure you get there in a healthy manner is to consistently eat an abundance of vegetables.
A diet focused on plenty of vegetables keeps your body full and energized, while staving off your risk of an earlier death. Research indicates that if everyone could eat 10 portions of vegetables a day, 7.8 million premature deaths could be avoided.
If achieving that much feels impossible, try starting small. Fold a few spinach leaves into your morning smoothie or omelet, order a side salad along with your sandwich, try pizzas with cauliflower crusts, or mix a few extra veggies into casseroles, pasta dishes, and even meatloaf.
Really Quit Smoking
You don't have to look farther than the warning label on a pack of cigarettes to understand it's bad for your health. But many are unaware of the positive changes that come from quitting. For example, only 20 minutes after your last cigarette, your blood pressure decreases measurably.
The farther away you get from smoking, the better. Within one to two years of quitting, your risk of heart attack diminishes. Ten years after your last smoke, your risk for developing lung cancer reduces to half of a current smoker's.
If dropping the habit on your own feels intimidating, one of our providers can help with medications that ease quitting.
Focus on Your Sleep Routine
In order to receive the health benefits that sleep provides, most adults need seven hours of quality sleep. Between 50 to 70 million Americans are afflicted by sleep difficulties, which can have a deeply negative effect on human health.
"Losing sleep every so often may be a part of life," says Danielle Cannington, FNP-C, at Morgan Physician Services, "but the long-term effects of chronic sleeplessness put you at a higher risk for serious health issues like heart attacks, stroke, high blood pressure, depression and diabetes."
If you have trouble sleeping, make a plan this year to develop a calming bedtime routine. This can include not consuming caffeine after 4:00 PM, creating a cool and welcoming sleep space, and detaching from any blue light (phones, TVs, tablets) at least an hour before bedtime.
Exercise for Enjoyment
Like a healthy diet, regular exercise can also help you minimize your risk of developing a serious disease. To maximize the health benefits of exercise, most adults need an average of moderate-to-intense exercise five days a week, for 30 minutes.
"It's common doctor's advice to exercise in order to stay healthy and lose weight," acknowledges Dr. Robert Pepper at Morgan Physician Services, "but you're far more likely to exercise consistently if you enjoy what you're doing."
If you're new to working out, or have found yourself in an activity rut, experiment! Dance classes at your local recreation center, a new trainer at your gym, or a recommendation from a friend for an online workout may just help you discover your favorite way to sweat.
Keep Up with Annual Screenings
Preventative health screenings can increase your chances of detecting and diagnosing a variety of health conditions in their early stages, which often makes treatment more effective. Commit to visiting your doctor annually, where you can discuss together the recommended health screenings you'll need to undergo each year. It's a simple resolution that will keep your body healthy and your mind at ease.
At Morgan Physician Services, we are proud to offer high quality, personalized care for all your family's health needs. Learn more online or schedule an appointment by calling us at (706) 438-1275.