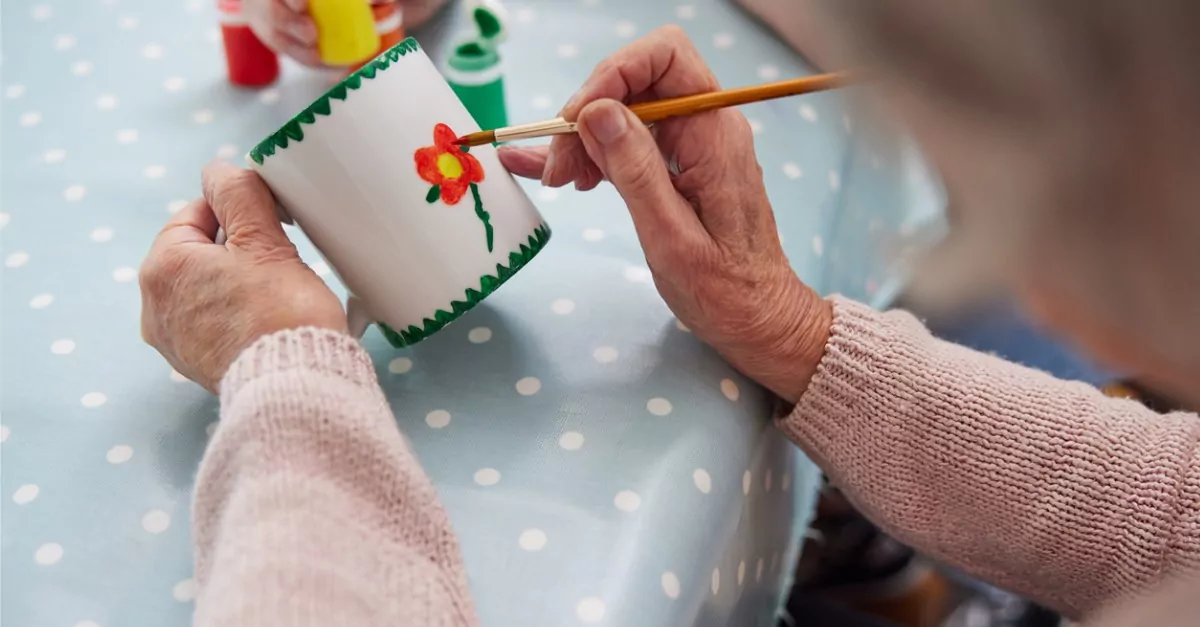 Benefits of Occupational Therapy for Mental Health
September 28, 2023
Occupational therapy helps people of all ages engage in their day-to-day living. Whatever brings you to our Outpatient Rehabilitation Clinic, your occupational therapist will help you participate in pretty much any meaningful activity you're struggling with, from taking care of yourself to going to school or work. In general, these services are typically provided for patients who are overcoming an illness, recovering from surgery, managing a disability, or living with a physical impairment, but they can help with a variety of conditions.
The goal of occupational therapy is to empower you to develop or regain the skills you need to complete physical daily activities like bathing, dressing, and eating, as well as your favorite hobbies. If needed, your therapist can also help you learn how to use adaptive equipment to make tasks easier. Beyond the physical benefits of these programs, however, occupational therapy can benefit your mental health, too.
How Does Occupational Therapy Help Mental Health?
Occupational therapy is an important part of preventing mental health issues such as depression and anxiety that may come from being injured or impaired. Typically, programs begin with an evaluation to develop a better understanding of your current health history, your specific condition and challenges, as well as your personal interests — all to get a sense of how you're doing and where you want to be. This early session helps your occupational therapist determine what's most important to you, including which activities you'd like to accomplish or resume. Following your consultation, they'll develop an intervention plan custom-designed with exercises and activities to help you achieve your goals, followed by an outcomes evaluation to ensure all of your objectives have been met.
"Our occupational therapists all work to give you a sense of independence and a confident ability to maintain active in social circles, school or work, and favorite pastimes," says Bethany Herold, MHSOT, OTR, Therapy Services Manager at Morgan Medical Center. "We also make sure to look out for your emotional health every day, addressing the normal feelings of isolation, frustration, powerlessness, or other negative thoughts that could occur after experiencing a stroke or major surgery."
Occupational therapists can also help support mental health in people with existing mental illnesses or cognitive disorders. In conjunction with primary treatment plans such as behavioral therapy or medication, occupational therapy can help patients develop skills to handle their symptoms both physically and mentally.
For example, patients with depression often face physical symptoms like sleep challenges, body aches, fatigue, and headaches. "An occupational therapy program in this instance," continues Herold, "could incorporate deep tissue massage to alleviate your soreness and identify strategies to facilitate better sleep."
Occupational therapists can also work with individuals with autism spectrum disorders to develop and strengthen wherever functions they need help attuning, including fine motor skills, such as writing and grasping objects, gross motor skills like riding a bike, or visual skills to help improve their concentration and fluency. Because their training equips them to address any physical or mental issues that impact social and family relationships, emotional behavior, and professional or academic performance, occupational therapists also commonly work with those who have ADHD or bipolar disorder.
If you or a loved one could benefit from occupational therapy, turn to Morgan Medical Center. Our dedicated occupational therapists develop patient-focused care plans to help you feel like yourself — if not even better. Find out more about our treatment options online, or call us at 706-342-1667 to learn more.