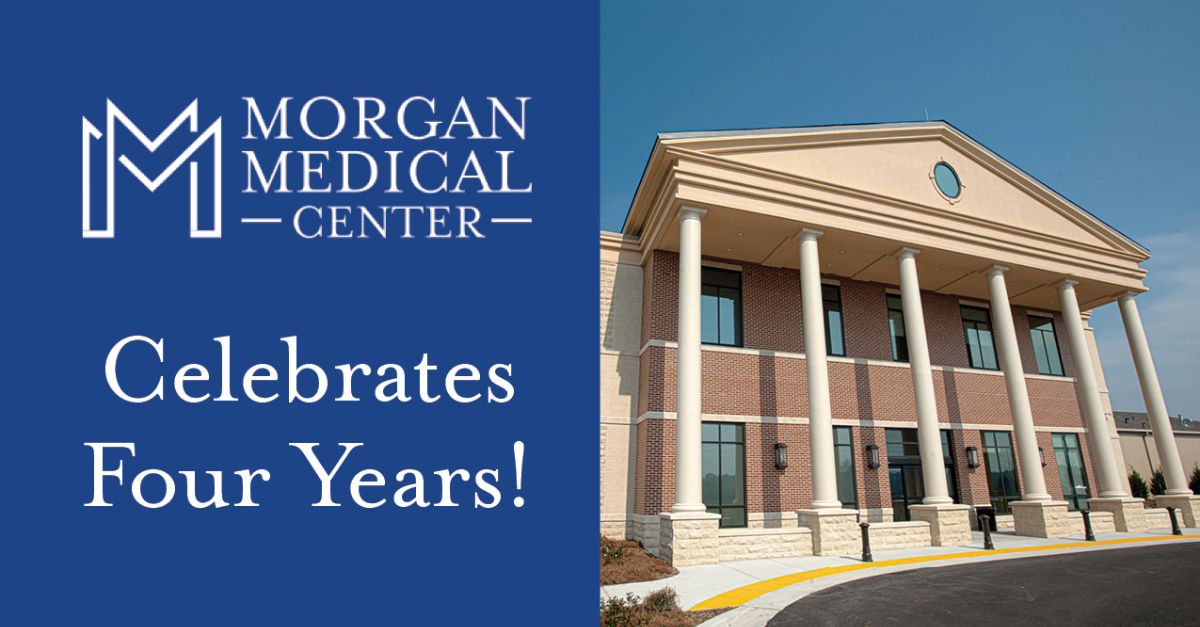 4 Ways Morgan Medical Center Has Given Back to the Community in the Past 4 Years
December 19, 2022
Morgan County's residents remain at the core of Morgan Medical Center. We strive to make a difference in our community one day at a time. As we celebrate our fourth anniversary in our current location, we look back at four ways we attempted to positively impact Morgan County throughout the past four years.
1. Facing COVID-19
The strain the pandemic put on hospitals during its first two-and-a-half years challenged medical facilities all over the world. Morgan Medical Center was no exception, and we hit the frontline with urgency. The disease touched the lives of Morgan County residents, and our staff provided compassionate care as we all navigated unparalleled territory. From July 2020 to June 2021, COVID-19 patients accounted for 1,162 inpatient days at the hospital. That number increased to 1,370 from July 2021 to June 2022. In 2021, Morgan Medical Center coordinated and created a drive-up COVID-19 vaccination site in downtown Madison, which administered nearly 1,000 shots to the public. Additionally, we held three convalescent plasma drives as part of our 2021 COVID-19 initiative.
2. Adding New Healthcare Options
Morgan Medical Center continues to grow its service lines by bringing in-demand healthcare options to Morgan County. The ability to do this is a direct result of our larger, updated location. It's been more than 20 years since women's health services and general surgery have been available in a hospital setting in Morgan County. Morgan Medical Center now has a full-time general surgeon on staff. And our women's health services offer a full spectrum of patient-centered care from adolescent gynecology to menopause management. Additionally, nuclear stress tests for cardiology patients and plastic surgery options recently made their Morgan County debut at Morgan Medical Center. Of course, growth requires a robust budget, and our fundraising efforts are an important part of our hospital's evolution. Charitable dollars, and the Georgia HEART program in particular, are instrumental in enabling us to continue expanding our service offerings and providing the latest and greatest medical technology and facilities for the betterment of our patients.
3. Blood Drives
Our blood drives, which we typically host each quarter, give us the privilege and opportunity to bring our community together with purpose. Since 2018, Morgan Medical Center has hosted a total of 20 drives, resulting in 284 units of whole blood. Partnering with Shepeard Community Blood Center ensures that blood products collected locally benefit area residents in need.
4. Community Careers
Jobs are the lifeblood of every community, and Morgan Medical Center ranks among the largest employers in Morgan County. Currently, the hospital employs approximately 250 residents. And the career opportunities continue. Morgan Medical Center is now recruiting for a variety of nursing and clinical positions. These jobs offer developmental opportunities, and competitive salaries and benefits.
Looking Back: Photos From Morgan Medical Center's Groundbreaking and Ribbon Cutting Ceremonies